No products in category you selected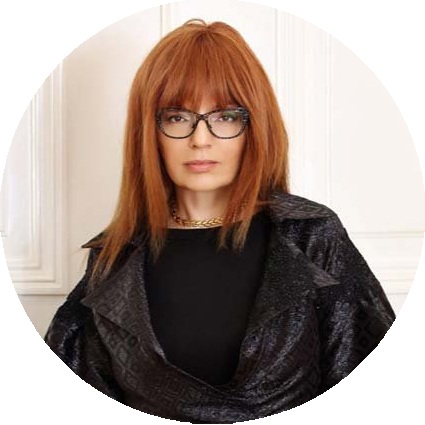 In 2002, she made her first fashion show at a fair in Düsseldorf with an installation about healers in Anatolia. She founded the Fashion Designers Association with Bahar Korçan, Hakan Yıldırım, Arzu Kaprol, Hatice Gökçe, Ümit Ünal and İdil Tarzi. Her designs are sold in 150 boutiques and GIZAGATE Stores in many countries, especially in London, Milan and Paris.
Ozlem Suer Designs
Özlem Süer, whose designs are defined as Avant-Garde, Neo-Romantic, Experimental, Conceptual and Interdisciplinary in her world fashion views, in her 30-year fashion and design adventure, in addition to the unique collections she creates inspired by different stories every season, as well as her artistic understandings that she synthesizes different disciplines with a conceptual perspective. with different fashion performances around the world. Özlem Süer, together with Ümit Ünal, is one of the two designers representing Turkey at INTERCOLOR, the World Color and Concept Union, where the colors and trends for the next two years have been determined since 1997. It conveys the innovative information that emerges at the meetings held twice a year to the relevant sectors and through academic seminars and workshops in domestic and foreign universities. Famous fashion designer Özlem Süer, who creates different new luxuries in new lifestyles, displays a high design spirit with her innovative projects, which are divided into three as wedding dresses, ready-made clothing and invitation costumes. Özlem Süer, the owner of rare designs that proved herself to the world fashion by saying that we will see brides in a surreal fairytale style that is retro, romantic, passionate, simple but still magnificent with a contemporary approach, offers many different designs with her broad vision in GiziaGate Stores. Özlem Süer, who can reflect the model that is in your heart and the elegance of your dreams, continues to bring you stylish details designed for GiziaGate women.